PRIZES
Seeking out the best in world-leading, undiscovered DJ talent from across the globe, the Burn Residency 2016 competition has begun. Hailed as the ultimate initiative in electronica, and geared towards breaking through next gen beat makers, this competition is the definitive opportunity for bedroom-based producers. A world-leading, trailblazing and eclectic talent search, responsible for shining a spotlight on unrecognized talent since its foundation five years ago, countless DJ's have established sensational careers via the launch pad of this platform. Respect, opportunity and award-winning creative direction beckon and could all be yours, with one click of your Mixcloud upload button.
The incentives to get involved are various and the prizes at stake are life changing. Take the top spot and you'll have the chance to launch the career of your dreams.
Secure the coveted first position out of all the Burn Residency 2016 entrants and the jackpot €100,000 will be invested in your career.
After flying out to Ibiza, our Burn Residency finalists will be pitched against each other to prove flex on deck at the Burn Residency bootcamp. A host of the world's most influential producers and competition alumni will mentor the talented finalists.
Our judges will be looking for originality and personality on the decks. The three lucky DJs who prove their aptitude, ability and flare on the silver wheels of steel following bootcamp will be awarded a summer-long residency at the top clubs in Ibiza.
From these three Burn finalists, one outstanding talent will be awarded the generous cash prize, unprecedented exposure to the dance community and a year-long management contract.
Note that If you choose to participate in this competition, you agree to Mixcloud processing certain information relating to you and your entry which is necessary for us to operate the competition. We may pass such information onto third parties for the redemption of the Competition prizes.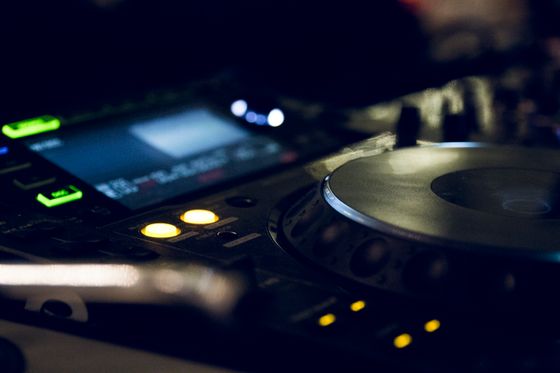 HOW TO ENTER
Getting your music heard by our panel of expert judges and pushed out to your competitors and potential fan base is simple. Just follow these steps...
Go to the Burn Residency website to upload your mix and enter: here.
The mix you will need to upload to enter the competition must be between 15:00 and 20:00 minutes long. Pack as much into that window as possible.
After that, it's time to get networking. The more popular your uploaded mix proves to be - likes and plays account for everything - the more likely you are to be €100,000 richer and revelling in the Ibiza lifestyle of your dreams for an entire summer.
Every user will be entitled to one vote per DJ mix. There is, however, no limit on how many different DJs a user can vote for, so do not rest until you are ahead of the competition with as many plays and likes as possible!
By entering the competition, you consent to Mixcloud contacting you about future Mixcloud competitions which may be of interest to you.
TERRITORIES
Our expert panel of judges will then shortlist their favourite entries by seeking out the kind of qualities they know will sell mass records. Anybody can enter and budding DJs from all over the world are encouraged to get involved in the Burn Residency competition. If you can't find your area on our list of locations, then you will be competing for the 'wildcard' slot.
JUDGING
Our expert, heavyweight DJ jury will evaluate the most voted for mixes and pick winners for the top 5 DJs per country, based on each competitor's abilities on deck. These top DJs will then be invited to a live mix off event. Finer details can vary by country, so be sure to keep yourself updated on locations and timings as the competition heats up.
Our judges are looking for evidence of the ability to ignite crowd energy and hit the listener's sweet spot. The sounds need to be real, original and epic. Our central jurors are made up of the ultimate tastemakers in the industry. Head over to our Burn Mentors section to read up on the definitive who's who in 2016 and keep an eye on the news section for important updates.
See all competitions