Prizes
The winning mix, selected by Soul Clap & !K7, will not only help console broken hearts all over the world via Soul Clap's official podcast, the winner will also: mix a future !K7 compilation to be released on Beatport.com. receive a $200 Beatport music voucher. receive Native Instrument's Maschine. receive !K7 merchandise.
How to enter
!K7 in support with Beatport.com would like to hear your best 20-30 minute "mixtape for the brokenhearted". To enter simply start and end your mix with your favorite !K7 tracks that you feel best represents this theme. Instructions Create your best 20-30 minute mixtape for the brokenhearted starting and ending with your favorite !K7 tracks. Name your Cloudcast "!K7 & Beatport's Mixtape for the Brokenhearted Competition". Upload it to Mixcloud and tag it "!K7 And Beatport Competition" - be sure to tag it correctly, otherwise it may get missed. Include the competition cover art - click here to download. Your entry needs to include a full track list to be considered.
Judging
Entrants will be judged on factors including (but not limited to) number of plays, favorites, positive feedback, tune selection, originality, technical ability and overall best reflection of a "mixtape for the brokenhearted". !K7 & Soul Clap will select the final winner to be announced June 7th, 2011.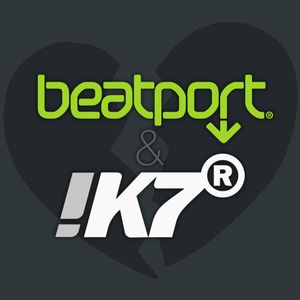 !K7 & Beatport's Mixtape for the Brokenhearted Competition
This competition is closed