Prizes
This prize will give the winner unique insight into the world of DJing and production by well known DJ and Producer Doorly. Plus the winner will have the opportunity to showcase their skills in dance music's clubbing capital of the world, Ibiza.
The winner's prize consists of:
Flights and accommodation for two people to Ibiza
A DJ masterclass with Doorly
An exclusive set in one of Ibiza's iconic venues
A one hour mix, along with an interview, to feature on the DJ Awards Radio Show that will be broadcast worldwide on Pioneer DJ Radio and later uploaded to Mixcloud, and in Ibiza and Formentera on 92.4FM
VIP entrance for two for the DJ Awards press reception, 19th edition DJ Awards ceremony and official party
A Pioneer DJ prize pack including the new Pioneer DDJ-RZ , one of the first professional, native controllers for rekordbox dj
A Winners gift bag
The 3 runners up will win:
Pioneer HDJ-700 Professional Headphones.
Note that If you choose to participate in this competition, you agree to Mixcloud processing certain information relating to you and your entry which is necessary for us to operate the competition. We may pass such information onto third parties for the redemption of the Competition prizes.
How To Enter
Entrants must be between the age of 18 and 25 on the date of the DJ Awards Ceremony (Monday, October 3rd)
Upload you mix to your Mixcloud Profile with the Bedroom DJ artwork that can be download here
Tag your mix "Bedroom DJ 6th Edition"
Title your mix "Bedroom DJ 6th Edition" + your name
Include a short description of what makes your mix unique (max. 150 words) with your entry
Enter your mix by selecting from the drop-down menu of your uploads below
Mix must be unique to this contest
Mix must reflect our theme for this year which is Let´s Dance, if our feet are tapping you're on the right road! Be imaginative, express your personality and make this unique to you
Mix must NOT be any longer than 30 minutes, if it is it will not be considered
Mix will be accepted on whatever platform you prefer to use, be it laptop and controller, vinyl or CDJs, it's all good
Share your mix on your Facebook page tagging the DJ Awards page in the post including the hashtag #DJSLETSDANCE
To be considered for judging mixes must gain a minimum of 50 plays
Only unsigned and amateur DJs can enter. Those who hold residencies or are signed to a label will not be considered
Competition closes on 14th September 2016 at Midnight (CET)
By entering the competition, you consent to Mixcloud contacting you about future Mixcloud competitions which may be of interest to you.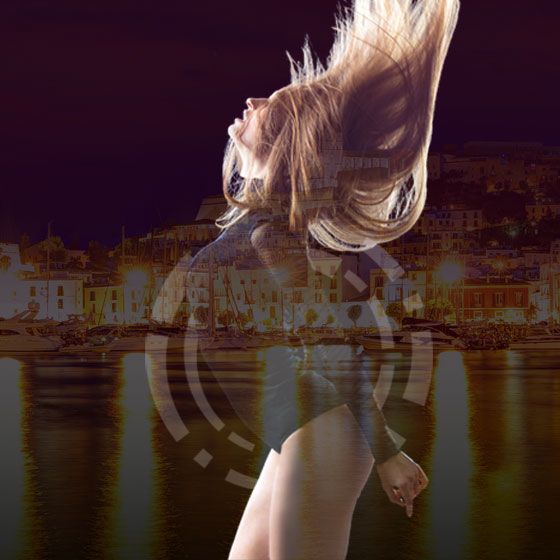 Judging
Mixes will be judged by a panel of industry experts
Judges will be looking for a mix that stands out from the rest and reflects our theme Let´s Dance. Your track selection will be important and should show your individual personality. Regardless of what equipment you use, whether it's made with vinyl, laptop, controllers or even reel to reel; your mix will be judged on the music selection and technical ability. We want to hear a mix that people will enjoy listening and dancing to
To be a DJ today also involves self promotion so mixes with a lot of plays are going to draw the judges' attention
Judges' decision is final
Good Luck!
The Winner
The winner for this competition is Moritz Mello
Moritz Mello is a house, tech-house, techno enthusiast and aspiring DJ
According to his Mixcloud profile, his goal is to share good music with good people
DJ Awards take place at Pacha Ibiza on Monday, October 3rd and since its first event back in 1998 this non-profit organisation has evolved from a small reunion of 10 DJs to an event which now covers 12 categories with over 100 DJs nominated plus a further 12 Special Awards.
See all competitions